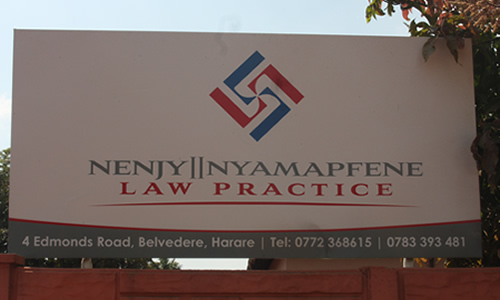 About Our Firm
The firm started operating as Ratisai Nyamapfene in 2009.The partners have been in legal practice for a decade and a half having been nurtured by some of Zimbabwe's leading legal firms.The firm's staff is compatible with the dictates of corporate and legal services in the 21st century. The firm's services are tailor made to suit the global market and the socioeconomic and political realities of Zimbabwean corporate and family environment. It endeavors to tailor its services to the specific requirements of its clients.
Our Client Relationship & Fees
The firm prides itself of interactive relationship with clients and it is the firm's policy to explain to the client the constraints, foreseen and unforeseen that might crop up. The firm strives to give monthly reports to clients regarding developments with their legal matters. Our fees are based on the Law Society Tariff which reflects on the complexity and the time demand of a case as well as the experience of the lawyer involved.